We encourage you to reproduce the work of the cartoonists. When reproducing their work: Include the full name of the cartoonist. Include a link to their individual page or to the entire Comix from Inside page. DO NOT include their mailing address in your publication. If you are publishing the work of cartoonists and have questions contact: info@realcostofprisons.org
Artist: Jacob Barrett
Copyright by Jacob Barrett.

Jacob Barrett
SID# 11123024
Oregon State Penitentiary
2605 State St
Salem, OR 97310

There is more by Jacob Barrett on our Writing from Prison page.

Great Seal
(3 pages)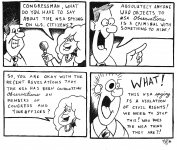 Congressman what do you have to say about the NSA spying on citizens?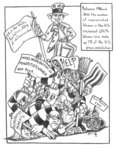 Help! 5% of the world's population, 25%of it's Incarcerated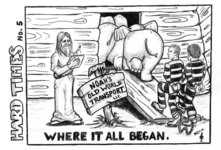 Hard Times 5: Where it All Began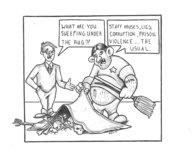 What Are You Sweeping Under the Rug?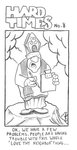 This Whole 'Love Thy Neighbor' Thing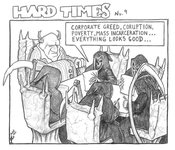 Hard Times 9: Everything Looks Good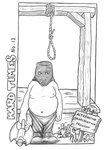 Hard Times 12: Alternative Incarceration Program